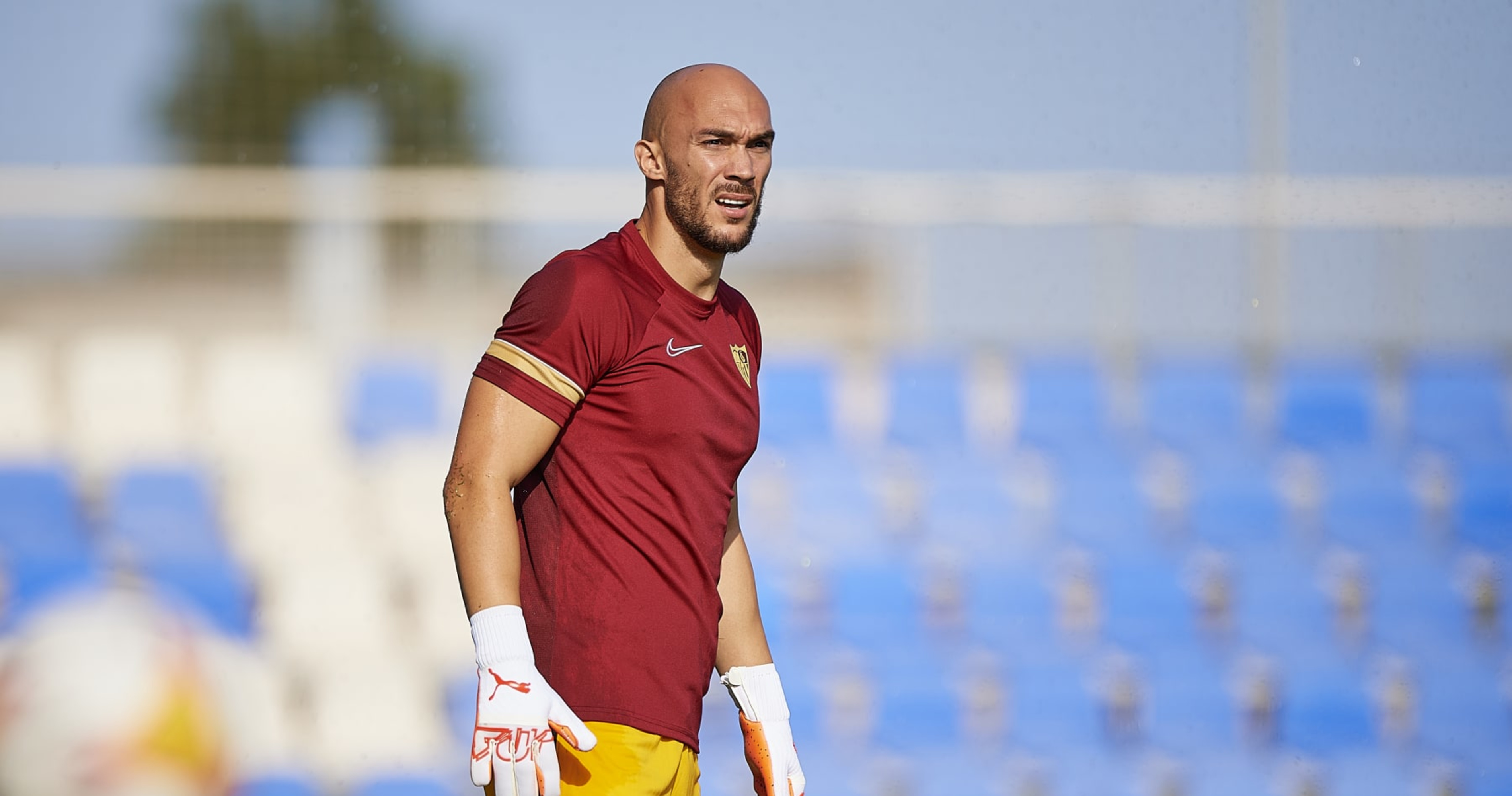 ANP by means of Getty Images
During Sevilla's match versus PSV Eindhoven on Thursday, a fan ran onto the pitch and punched goalkeeper Marko Dmitrović in the face prior to being battled to the ground.
According to ESPN, the occurrence occurred late in the match and Dmitrović had the ability to continue playing, appearing unscathed.
Dmitrović was initially not in line to wear for Thursday's match, however he was thrust into action after forecasted beginning goalkeeper Yassine Bounou felt ill prior to kickoff.
Dmitrović was apparently able to control the fan after he was struck up until gamers from both groups surrounded them. The fan was accompanied off the pitch as boos drizzled below PSV Stadium.
After the occurrence, the 31- year-old keeper was not surprisingly upset about what happened.
" I never ever saw anything like it," Dmitrović stated after the video game. "I'm not going to state what I truly wished to do [to the pitch intruder] I'm pleased I understood where he was originating from and had the ability to stop him, otherwise other things might have occurred. He wished to strike me, it's regrettable that this type of occurrence taken place on a soccer pitch. UEFA ought to do something, this needs to stop."
Sevilla lost Thursday's match 2-0, however handled to advance previous PSV Eindhoven to the Round of 16 by winning 3-2 on aggregate after winning the previous leg 3-0.